2019 Health Leadership Conference
"The New Normal: Access, Affordability, and Sustainability"
The National Health Council's 2019 Health Leadership Conference gathered more than 120 chief executives and board members of leading patient advocacy organizations, health-focused nonprofits, and other NHC members to informally meet, share information about emerging issues in health care and nonprofit management, and learn from nationally recognized experts and each other. Following is a summary of the speakers and panels at the 2019 Health Leadership Conference.
Thursday, February 14
KEYNOTE
Mike Rayburn – "What If?" Bio.
How to Innovate and Perform at Peak Levels by Transforming Success and Significance
Key Takeaways: Rayburn challenged attendees, via a mix of music and inspirational messages, to step beyond what has been done before and ask, "What if?" He encouraged attendees to view transformation as the "new normal" and to change their mindsets to look for opportunities when problem present themselves. Rayburn, as he demonstrated through his guitar solo of Queen's "Bohemian Rhapsody," inspired attendees to tap into their uniqueness and be creative in meeting challenges.
Getting to a New Normal
Marc Boutin, JD, Chief Executive Officer, National Health Council
Key Takeaways: Boutin provided attendees an overview of personal care management, which fuses data and behavioral science to find the right care for the right patient. He also discussed how this individualized approach to health care can improve access, affordability, and sustainability, and what a path forward looks like.
The 116th United States Congress: What Does it Bode for Access, Affordability, and Sustainability?
Kelly Brantley, MPH, Vice President, Avalere Health
Key Takeaways: Brantley gave an overview of the current health care efforts on Capitol Hill, including the legislature's work on addressing deficiencies in the Affordable Care Act, tackling high drug prices, and shaping public programs in the states. She asserted that public and political dynamics will shape the long-term health policy outlook and that the 2020 election debate will likely elevate the discussions on drug-pricing reforms and insurance-coverage expansion. You can find more information on the NHC's policy priorities on our website.
Going Below the Surface: Optimizing Health Spending so Patients Receive the Care They Need
Robert (Bobby) Dubois, MD, PhD, Chief Science Officer and Executive Vice President, National Pharmaceutical Council
Key Takeaways: Dr. Dubois discussed how the health care system needs to optimize health spending so that patients can get the care they need. He provided an overview of the Going Below the Surface program and how patient organizations can get involved in this multi-stakeholder initiative.
Collaboration to Impact Access, Affordability, and Sustainability: Stakeholder Partnerships – Panel of Case Examples of Collaboration
Moderator: Nancy Berg, CEO & Executive Director, ISPOR and Eleanor Perfetto, PhD, Executive Vice President, Strategic Initiatives, National Health Council discussed patient-group/health-researcher matchmaking.
Key Takeaways: ISPOR and the NHC partnered on a matchmaking effort in which health outcomes researchers have volunteered to be matched with a patient group to collaborate on economic, epidemiology, and outcomes studies. In making matches, considerations such as potential conflicts of interest must be taken into account. For more information on the NHC Value Initiative, click here.
Tracey Brown, MBA, BChE, Chief Executive Officer, American Diabetes Association and Lyn Hughes, Strategic Relationships Officer, American Heart Association, discussed the Know Diabetes by Heart initiative.
Key Takeaways: The ADA and AHA collaborated on the "Know Diabetes by Heart" initiative, which promotes awareness of the prevalence and risk of heart disease in the diabetic community. These two large patient groups partnered together to disrupt the status quo and save lives.
Randy Beranek, President and Chief Executive Officer, National Psoriasis Foundation, discussed the development of joint treatment guidelines.
Key Takeaways: Beranek discussed the development of treatment guidelines with a patient group working with two medical specialties – dermatologists and rheumatologists – that typically do not work together. This effort is leading to better patient outcomes for those with psoriatic arthritis.
Robert Conley, MD, JD, MPH, Senior Research Manager, Center for Medical Technology Policy (CMTP) and Val Bias, Chief Executive Officer, National Hemophilia Foundation discussed guidances and core outcome sets.
Key Takeaways: The National Hemophilia Foundation and CMTP worked together to create core clinical outcome set. In addition, Dr. Conley discussed CMTP's efforts to form a large, wide-ranging, multi-stakeholder collaborative with patient groups and specialists to develop an osteoporosis-related bone fracture prevention clinical practice guideline document.
Access and Affordability Issues for Durable Medical Equipment (DME): A Cross Cutting Issue for Chronic Illnesses
Moderator: Paul Pomerantz, FACHE, FASAE, CAE, Chief Executive Officer, American Society of Anesthesiologists
Tom Ryan, President & CEO, American Association for Homecare
Don Clayback, Executive Director, National Coalition for Assistive and Rehab Technology representative
Key Takeaways: Ryan and Clayback provided an overview about what Durable Medical Equipment (DME) is and how the delivery and funding models impact patient access. The panelists asserted that when the system makes access decisions based on price alone and not on patient needs, it creates problems and could lead to patients not getting needed DMEs.
Navigating the System: Fulfilling Your Mission Despite Stormy Seas
Moderator: Michele Oshman, Director, Advocacy & Federal Alliance Development, Eli Lilly & Company
Ann Palmer, President & Chief Executive Officer, Arthritis Foundation (Prescription for Access toolkit)
Nancy Law, Chief Executive Officer, Myasthenia Gravis Foundation of America (off-label appeals, drug compendia)
Kim Caldwell, RPh (former Vice President, Pharmacy Professional Affairs and Comprehensive Health Insights, Humana, Inc (formulary issues, approval process issues, and utilization management)
Key Takeaways: The panelists provided case studies on how attendees can come up with ideas to address difficult situations confronted by their patient populations. Examples included a toolkit for choosing the right insurance coverage when you have a specific condition, how to prevent an appeal in coverage denials, and how to navigate a health care system that is not designed to seamlessly work in concert.
Friday, February 15
Breakout Sessions: Weathering the New Normal: Building a Strong Organization
Breakout Session 1: Discover
The Latest on the 2017 Tax Law: What Does It Mean for Nonprofits?
Ben Kershaw, Director, Public Policy and Government Relations, Independent Sector
Key Takeaways: Kershaw provided attendees with an understanding of the 2017 tax bill's changes to charitable giving tax incentives and Unrelated Business Income Tax (UBIT), as well as other impacts it could have on the Johnson Amendment and future federal spending. He also shared the latest data quantifying these impacts, the legislative status of potential solutions, and how patient groups can take action.
Political Activities of 501c3 and 501c4 Organizations: Rules of the Road
Joshua Rosenstein, Partner, Sandler Reiff Lamb Rosenstein & Birkenstock, P.C.
Key Takeaways: Nonprofit organizations engaged in advocacy and politics are subject to some restrictions, depending on the structure of the organization. Rosenstein provided an overview on the do's and don'ts for 501c3 and 501c4 organizations, including discussing lobbying and partisan political activity. Rosenstein also dispelled some common misconceptions about what nonprofits can do — and discussed the consequences of getting it wrong.
If You Build It, They Will Fund
Rupa Brosseau, Executive Director of the Foundation for Anesthesia Education and Research
Key Takeaways: Whatever your mission, an organization can't accomplish it without money.  Brosseau recognized that raising that money isn't always easy, but she provided ideas for organizations to bring in more donations, more easily. Brosseau demonstrated that by utilizing tech tools, organizations can creatively fundraise and ensure brand consistency across all platforms.
Navigating Sensitive HR issues
Joshua Rosenstein, Partner, Sandler Reiff Lamb Rosenstein & Birkenstock, P.C.
Key Takeaways: Rosenstein centered this discussion around some hot-button topics in employment law, particularly in the era of #metoo. The topics included: adequate harassment responses; the question of employee versus independent contractor; and high-level wage and hourly employee issues such as minimum wage and overtime for charitable organizations.
Breakout Session 2: Strengthening CEO and Board of Directors Partnership
CEO Succession Planning and Transition: The Good, The Bad, and The Ugly
Dory Kranz, President & Chief Executive Officer, National Alopecia Areata Foundation
Nancy Berg, Chief Executive Officer & Executive Director, ISPOR
C. Grace Whiting, President & CEO, National Alliance for Caregiving
Steve Gibson, President & CEO, Lupus Foundation
Key Takeaways: Panelists discussed how strong board leadership can help manage transition to a new organizational CEO. Panelists also advocated that CEOs use coaches and discussions with peers to help with the transition period. They also urged attendees to use the NHC's Succession Planning Toolkit and engage their entire senior team during the transition period.
CEO/Board Partnership and Board Effectiveness
Cyndi Zagieboylo, Chief Executive Officer, National Multiple Sclerosis Society, and
Peter Galligan, Chair of the Board, National Multiple Sclerosis Society
Key Takeaway: Panelists discussed the ways organizational CEOs and their Board chairs can partner to create and effective organization. Suggestions included engaging each board member in annual discussions on their participation, clear service expectations for board members, and term-limits for board members.
Attitudes and Aspirations: Using Psychographics to Improve Patient Satisfaction and Outcomes
J. Casey Albertson, President, PatientBond
Key Takeaway: Albertson discussed the ways science is being used to categorize individuals to help change behaviors and improve their health. By using psychographics, organizations can determine the "why," the values, attitudes, and motivations of an individual to tailor messages to the individual. Albertson demonstrated how the concept worked by showing how the American Heart Association uses psychographics in its Health Motivation Platform for health engagement, condition management, and to reduce readmission rates.
Closing Keynote
The Role of a Chief Togetherness Officer:  What It Means and the Impact on the Health of the Patient
Robin Caruso, MSW, LCSW, Chief Togetherness Officer, CareMore Health
Key Takeaway: Caruso inspired the attendees with moving examples of how having the right social supports can help patients achieve better health outcomes. By connecting people to the health care system and community organizations, and by encouraging physical exercise, Caruso demonstrated how CareMore's Togetherness Program was able to counter the isolation and loneliness many seniors experience and improve the quality of their lives, improve outcomes, and satisfaction with care.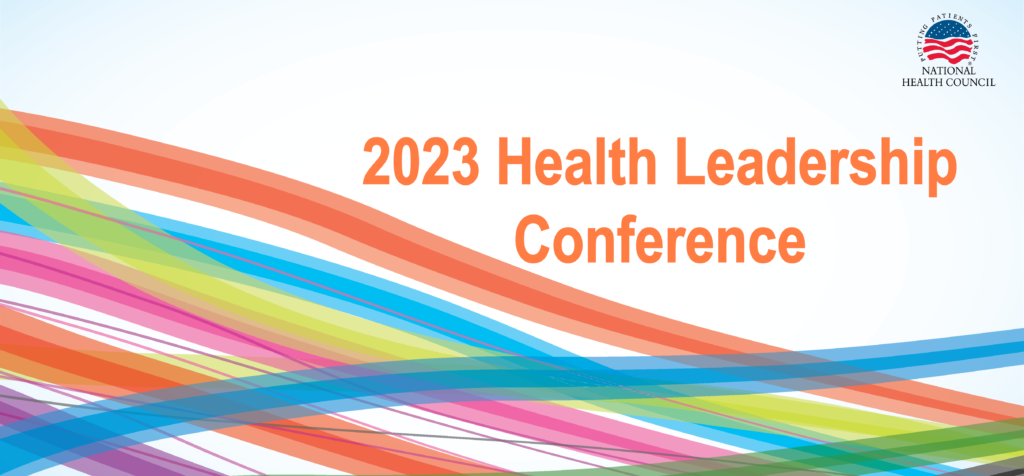 02/07/2023, Coral Gables, FL
Read More